5
- MINUTE READ
There are many different kinds of payroll deductions and contributions for employers in the Philippines to consider. There is much more than merely withholding taxes from employees' paychecks!

Successfully applying payroll mandatory deductions and contributions can result in happier employees. Advantages include better employee retention rates and a higher level of general compliance for the organization. More important, it helps a business stay out of trouble with the BIR or the Department of Labor and Employment (DOLE).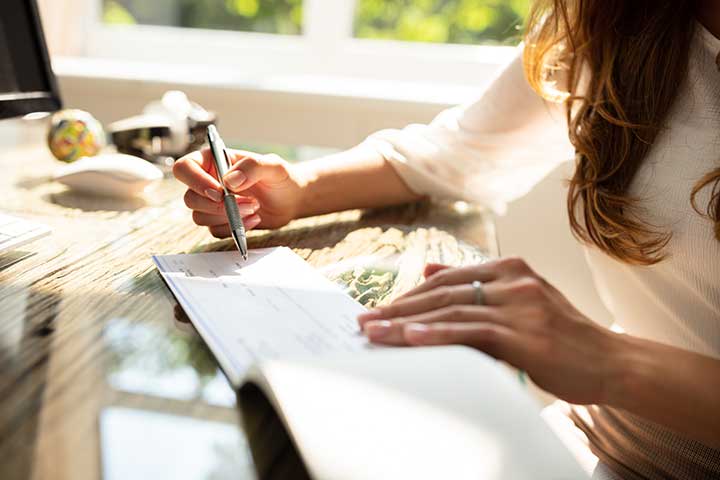 To help employers and employees understand these payroll parameters, we have outlined below the various types of mandatory deductions and contributions in the Philippines and how to apply them accurately.
Withholding Taxes
Employers must withhold (i.e. deduct) taxes from their employees' salaries at the end of each payroll period. Withholding tax is a mandatory tax on the gross value of an employee's salary.
The term "gross" refers to the amount before any payroll deduction. Employers must submit and pay the withheld taxes to the BIR on a monthly basis using BIR Form 1601C. Check out our Tax Calendar to see when you need to pay withholding tax each month. They publish and update the Tax Calendar regularly.
As a result of the Tax Reform Acceleration and Inclusion Act (TRAIN), effective January 1, 2018, taxpayers earning a gross of P250,000 and below annually are exempt from withholding tax.
Here is what 'P250,000 gross and below' looks like:
a. Daily Rate of P685 and below
b. Weekly rate of P4,808 and below
c. Semi-monthly rate of P10,417 and below
d. Monthly rate of P20,833 and below
To help employers and employees understand withholding tax calculations, the BIR released a new list of prescribed withholding rates, as outlined below. While withholding tax computation is based on annual income, the example below uses monthly computations for ease of reference:
a. P20,833 and below – no withholding taxes
b. P20,833 to below P33,333 – 20% in excess of P20,833
c. P33,333 to below P66,667 – P2,500 plus 25% in excess P33,333
d. P66,667 to below P166,667 – P10,833 plus 30% in excess of P66,667
e. P166,667 to below P666,667 – P40,833.33 plus 32% in excess over P166,667
f. P666,667 and above – P200,833.33 plus 35% in excess of P666,667
Social Security System (SSS) and Government Security Insurance System (GSIS)
The Social Security System (SSS) is a government-mandated program for employees working for private institutions in the Philippines. It is a social insurance plan that provides numerous advantages to SSS members throughout their lives.
Its counterpart is the Government Security Insurance System (GSIS). GSIS is for employees of the government and the public sector. It is mandatory for companies in the Philippines to deduct SSS or GSIS contributions from the salaries of their employees.
Republic Act No.11199 made some changes to the SSS contributions schedule to extend its life. The increase in the contribution rate is from 11% to 12%. Monthly Salary Credits (MSC) increases to P2,000 and the maximum MSC was increased from P16,000 to P20,000. MSCs are calculated using payroll values prior to any deductions.
For those earning P2,250 and below monthly, employees contribute P80 while employers pay P160, for a total of P240. Those earning P19,750 and above pay P800 and their employers contribute P1,600 for a total of P2,400.
GSIS contributions are simpler to compute. An employee's share is equivalent to 9% of their actual compensation while the employer pays 12%. Constitutional commissioners and judiciary officers, on the other hand, pay 3% of their monthly compensation, while their employer pays 3%.
PHILHEALTH
The government mandates that all employees be covered by the Philippine Health Insurance System (PhilHealth). This is to ensure that working Filipinos have access to inexpensive health insurance. It is therefore mandatory for employers to deduct part of each employee's salary and remit the equivalent payment to PhilHealth.
PhilHealth Circular No. 2017-2004 set new PhilHealth contribution rates, effective January 2018. The total monthly premium is now 2.75% of an employee's monthly basic salary. They split it 50/50 between the employee and the employer.
As such, those with a gross monthly salary of P10,000 and below pay P137.50 (minimum contribution floor) as their personal share. The current maximum total share payable is P1,100, which is P550 for an employee and P550 for his/her employer. Therefore, those earning P40,000 (gross) and above have a maximum 100% contribution capped at P1,100.
To calculate payments, remember that PhilHealth requires that contribution values (Basic Salary x 2.75%) be rounded off to the nearest hundredths – i.e. no more than 2 decimal places. The employee and employer shares are then matched equally.
PAG-IBIG
The PAG-IBIG Fund or Home Development Mutual Fund (HDMF) is a national savings program of the Philippines which aims to provide affordable house financing for workers across the country. It requires the employers to take contributions from employee salaries and remit them on behalf of their employees to the PAG-IBIG Fund.
For those earning a gross income of P1,500 and below monthly, PAG-IBIG contributions are 1% of the basic salary for employees and 2% for the employer. For employees whose gross monthly salary is more than P1,500, the employee and employer must each pay 2%. P100 is the monthly contribution of the employee and employer.
The HDMF advertises that employees can choose to save more with the Pag-IBIG Fund if they wish.
13TH Month Pay
Employers should be fully aware of the 13th-month pay obligatory requirement for payroll in the Philippines under Presidential Decree 851. However, it is neither a payroll deduction nor a monthly payment.
The 13th-month salary is available to all rank-and-file employees. These employees have worked more than one month of the relevant calendar year, no later than December 24 of the relevant working year.
"Rank-and-file" refers to non-managerial employees. The 13th-month pay is equivalent to one-twelfth (1/12) of the employee's gross basic annual salary. To compute it, all leaves without pay are excluded from computing an employee's basic annual salary.
It is important for employers to be aware that the 13th-month pay is subject to tax. However, under TRAIN Law, if the total of the 13th-month pay combined with other benefits does not exceed P90,000, no tax deductions need to be made. Otherwise, the excess over P90,000 will form part of the employee's taxable payroll. "Other benefits" include profit shares, excess over de minimis benefits, and bonuses.
Are you looking to take advantage of an HR and payroll technology tool localized for the Philippines' labor scenarios and parameters?
EversunHR provides innovative end-to-end payroll solutions and can be integrated with other software that automates employee lifecycle from hiring to retiring. This is the right payroll system that could streamline your processes, help maintain a happy workforce, and avoid pesky violations of the law.
From digitized employee records and time-keeping data, to payroll processing up to online payslip distribution, EversunHR gives you the means to catch up and surpass your competitors.
We are always open for full-system demos. Send an email to customer.success@agentsofvalue.com.